Thank you backers for supporting us in this exciting project. Juggernaut DUO reviews from founders' edition users are pouring in: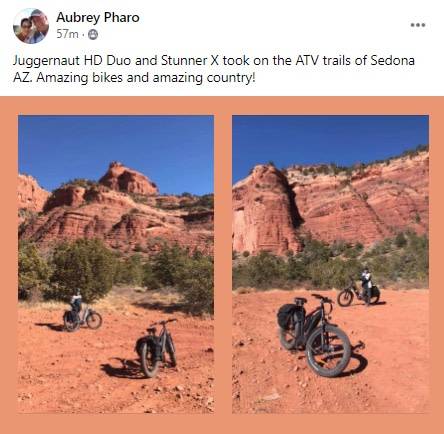 Question of the Day:
Q: I don't see step-thru options on the perks. Are you still offering them?
A: All our 4 models of bikes would be available in step-over and step-thru frame styles. Since these options have no difference in price, we will be sending a survey after the campaign ends so that you can pick between a step-thru or a step-over frame style. Along with the frame styles, the survey will also include different options for frame sizes, frame colours, wheel sizes, and a few more options (free and paid).
Here is a photo of an HD Duo + torque sensor bike in the step-thru frame style: